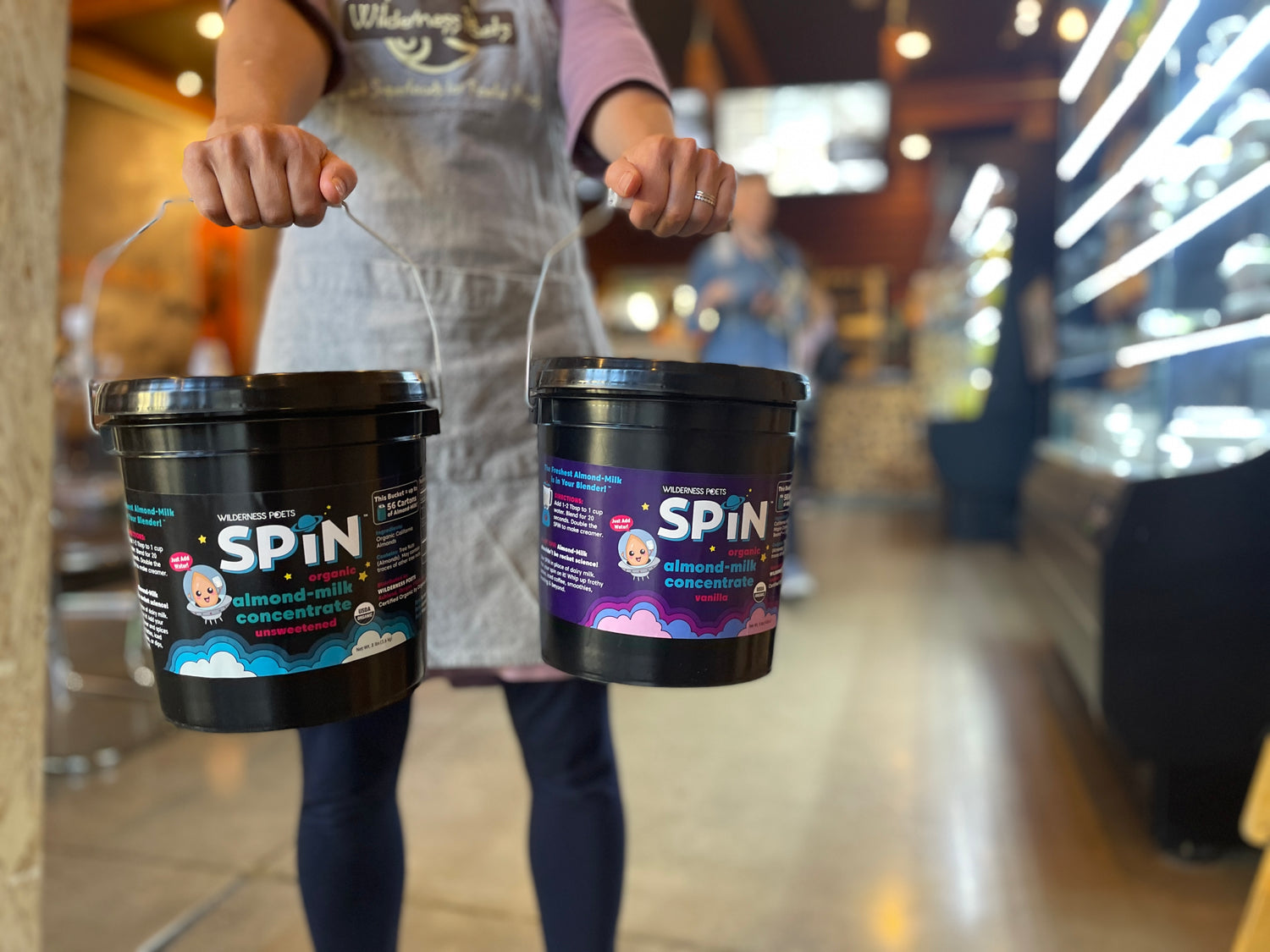 Offer Your Customers FRESH Nut Milk Made in House!
No soaking or straining nuts. With our new SPiN Nut Milk Concentrates making your own organic nut milks couldn't be any easier! Just add water. Perfect for Baristas & Juice Bars.
LEARN MORE ABOUT SPiN
Personalized Quality & Care
No Plastic Aftertaste

Almost all nut butters, even expensive organic varieties, are made in a commercial process that subjects the nuts to high temperatures. In contrast, our nut butters are ground under 100 degrees F and "cold-filled," for a unique rich flavor and no plastic aftertaste.

Volume Discounts & Custom Orders

Flexible pack sizing, volume discounts, and custom orders are available for frequent orders and/or large volumes.

Please call (844) 945-3649 or email info@wpbulk.com for details.

Personalized Service & Co-Packing

We are happy to create custom orders, private label, and co-pack with modest MOQs, including non-organic nut butters, custom roasts and grinds, and custom powders or powder blends
As Fresh as it Gets
We grind our nut butters weekly and ship daily nationwide from our Oregon microfactory. If you need something in a hurry, please give us a call at (844) 945-3649 or email us at info@wpbulk.com and often we can get orders out same-day.
Shop all Products
Crafted in Small Batches Since 2006
WPbulk.com is part of Wilderness Poets™, a craft food manufacturer based in Ashland, Oregon. We have been making thoughtfully-sourced nut butters, superfoods, trail mixes, and teas in our micro factory since 2006.
Shop all Products